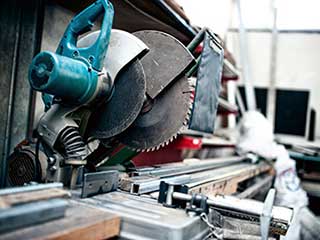 Gates can break down or become jammed as a result of any number of mechanical or electronic problems. A gate that won't open can be a major hassle, and one that won't close is possibly even worse due to the compromised security situation. If something goes wrong, you can count on our team to find the problem and diagnose it.
Mechanical Failure And Repair
Sliding gates move along tracks that can become cracked, warped, or rusty. Swinging gates rely on hinges, which can likewise break or rust. An automatic gate depends on belts or springs to move it open or shut, and fraying or misalignments there can stop the whole system from working. By going over your system inch by inch our team will ensure they find these problems and repair them, whether it requires the use of power tools, steel-wool sponges and/or industrial lubricant.
Opener Need To Be Repaired?
Your opener uses electrical energy to get your gate moving. Problems in the wiring, circuit-boards, or moving parts of the opener can all stop it from working. Our team will be able to identify the root cause of these issues and fix anything as required. If the opener is beyond repair, we can also install a new one for you.
Part Replacement Services
Openers aren't the only automatic gate components we can replace for you. We carry a variety of parts and if there's something we don't have at the moment, we can order it in at your request. We work with multiple manufacturers, meaning our team can help you pick out the exact model to suit your system and price range.
Sensors And Intercoms
Many automatic gates employ bio-mimicking optic sensors to prevent unwanted opening or closing, or include intercom systems that let new arrivals ask to be let in without you having to go out and see who's there in person. If your sensors, intercom, or remote control system is giving you problems, our team will be able to detect the bug and resolve it.
Contact Us Today
Don't wait for your problem to get worse. Call our team in Van Nuys, CA and get your automatic gate repaired as soon as possible.
Want more? Let us take care of:

Security Gate Repair

Solid Sliding Gates

FAAC Gate Opener

Aiphone Gate Intercoms