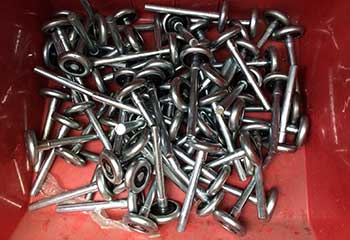 Roller Replacement
Customer Issue: Mrs. Hill had worries that her garage door overall had been starting to break down, due to how much it dragged lately.
Our Solution: Thankfully, we found the problem didn't have to do with the whole garage door system as Mrs. Hill feared. Her garage door rollers had simply gotten old and were breaking down. After clamping the door to keep it still, our professionals opened the track to remove the damaged rollers. We replaced each one carefully, then closed the track and confirmed easy movement.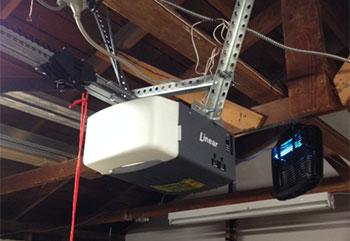 Opener Remote Control Failed
Customer Issue: The customer's remote control wasn't causing the door to move, even with new batteries put in, so he was unable to park his car in the garage safely.
Our Solution: After inspecting both the Linear 8500W model garage door opener and its related components, along with thorough testing, our professionals found the problem. It was with the remote itself, which had been dropped on the floor and was damaged. It was repaired to fix the dislodged components.
Larry Lowe
- Panorama City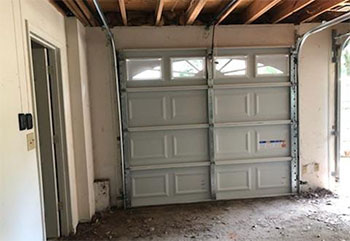 New Garage Door Installation
Customer Issue: The customer needed his overhead door and spring system replaced in the wake of a major accident.
Our Solution: An Amarr Lincoln pattern garage door with built-in insulation and Mosaic FP21LR window customization matched Mr. Escotez's needs and aesthetic tastes. Removing and replacing the old tracks and torsion system was the hard part; with that done, the team slid in the new door and plugged it in to the old opener.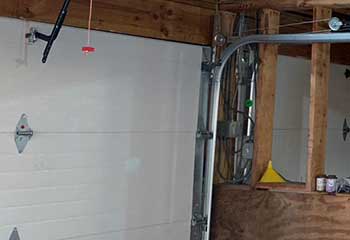 Garage Door Off Track
Customer Issue: Rollers popped out of track.
Our Solution: The problem occurred due to bending of the left vertical track, so our team repaired the damage to the framework and then inserted the popped rollers back inside and made sure they could move smoothly inside the fixed track.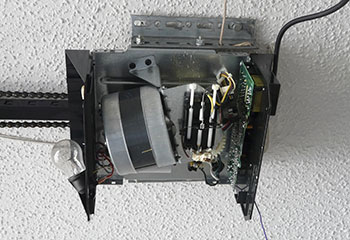 Opener Repair
Customer Issue: Circuit board malfunctioned.
Our Solution: The customer had called us after discovering that his opener won't start. As we inspected the interior components, we discovered that the circuit board was at fault. We fixed the problem by replacing the damaged board with a new one that matched the opener's model.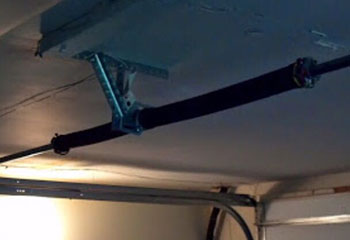 Spring Replacement
Customer Issue: Door can't stay open.
Our Solution: We opened the door to see the severity of the problem and immediately saw it was quite significant, as the door was barely able to stay open for more than a few seconds. We replaced the old torsion spring and then adjusted the tension of the new on to make sure the balance problems were completely solved.